The BRINSON WILLIAMSON MEMORIAL HIGH SCHOOL SCHOLARSHIP was established in 2007 by Mrs. Bobbie Hastings in loving memory of her grandson, Brinson.
Brinson grew up in Rising Sun, Indiana and attended Rising Sun schools. He loved to ride 4-wheelers, skateboard, and snow board and READ anything he could get his hands on. Brinson also loved music and played percussion in the Rising Sun Middle School Band, Rising Sun High School Band and Jazz Band. He taught himself how to play the guitar and learned many songs. Brinson loved to get together with his music making friends and hold jam sessions.
Besides music, Brinson loved old cars he called "muscle cars". On November 29, 2006, he lost his life in an accident while working on his 1986 Camaro. Brinson had just celebrated his 21st birthday on November 7th. He is sorely missed by his family and friends.
The BRINSON WILLIAMSON MEMORIAL HIGH SCHOOL SCHOLARSHIP has been established to assist in funding the continuing education of a current year Rising Sun High School graduating senior who has been a band or music student or is pursuing an education in the music field. Mrs. Hastings' vision was to create a scholarship in Brinson's memory to benefit a student who shares Brinson's love of music. Mrs. Hastings and her family hope Brinson's memory will live on through this wonderful endeavor.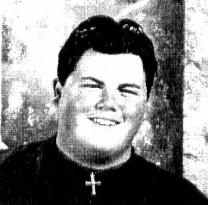 Amount: $550

Scholarship Deadline: 4 Days Left - Friday March 12th, 2021 3:00pm
Past Winners
2020 - Emma Davis
2019 - Alexandra Courter
2018 - Sarah Camden
2017 - Emily Craig
2016 - Nicole Rider
2015 - Ben Eads
2014 - Ariel Fields
2013 - Brittany Camden
2012 - Jaclyn Kolodzik
2011 - Jaime Finley
2010 - Tiffany Brown
2009 - Tyler Banschbach
2008 - Tyler Stegemiller